Upstate Jane: Log Pillows — Weekend Home Chic and Faux Bois
Dichotomy Interiors | December 1, 2011
Megan Oldenburger, aka Upstate Jane, is the owner of Dichotomy Interiors, an Interior Design and Style firm based in Woodstock, NY. She writes for Upstater about design, home furnishings, real estate and culture.
I love that my two places allow me to be a bi-polar designer. The place in the city is older and more traditional while the weekend place is super laid back and rustic modern. I get to divulge both sides of my split personality. I get to be a cocktail of one half Glamour Juice, one half Penelope Tree.
When I first moved in I needed some throw pillows for our then bland oatmeal tweedy sectional in Woodstock. I wanted color, but I also thought a log pillow would be appropriate. I don't like a house full of kitsch but a few pieces can bring some humor. And I am one humorous lady. (Actually I was told by a casting director that she could never even picture me laughing.) I guess the joke was on her, when I totally laughed really hard later that night and she DIDN'T even HEAR IT!
My adorable husbo wanted to get me a log pillow for my bday from one of my favorite and lovely design accessory stores in Woodstock. Although we try to buy locally and to keep the economy pumping up here, he had to pass because they were just too expensive for our modest budget. I decided I should look myself- (being the thrifty, humorous, glamorous woman I am.)
I was surprised that many people make logs. Oh now…stop that…enough with your potty humor. Remember? I am glamorous.
Here is a great log pillow on Etsy, love the Hong Kong furbaby too- does it come with? Because I think that is illegal.
These are great pillows, one of my favorites from
chicdesigndotcom
on Etsy, running between $40-80 dollars a piece depending on size.
Sew Faux on Etsy has some really unique items, one of my favorites is this chair pad for $90.00. Brilliant!
This nice sweet log pillow is straight has a soft end on it for $50.00 from ooTreebirdoo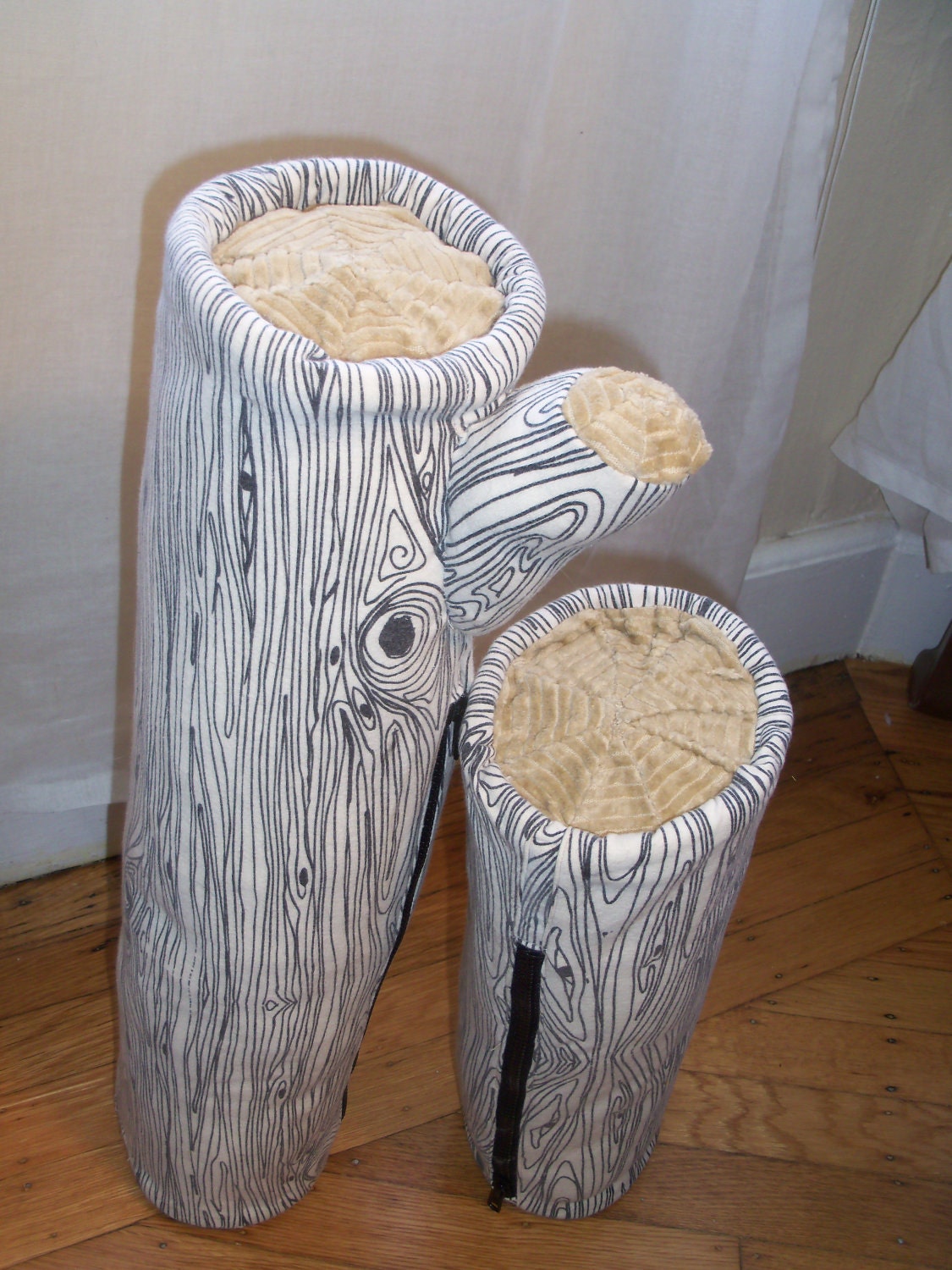 My Imaginary Boyfriend
is the last Etsy Stop, and sells the make your own log pillow kits for $28.00. I just wonder if my log pillow would turn out as pretty as these pictures. Me thinks not.
 Instead I would just buy one for $45.00! I am sure you crafty ladies and men out there can DIY yourself a few too!
I found these great
faux bois fabrics
to use (if you are TRULY a crafty minx) let your imagination run wild…I can see an apron in faux bois being picture perfect, and unisex too…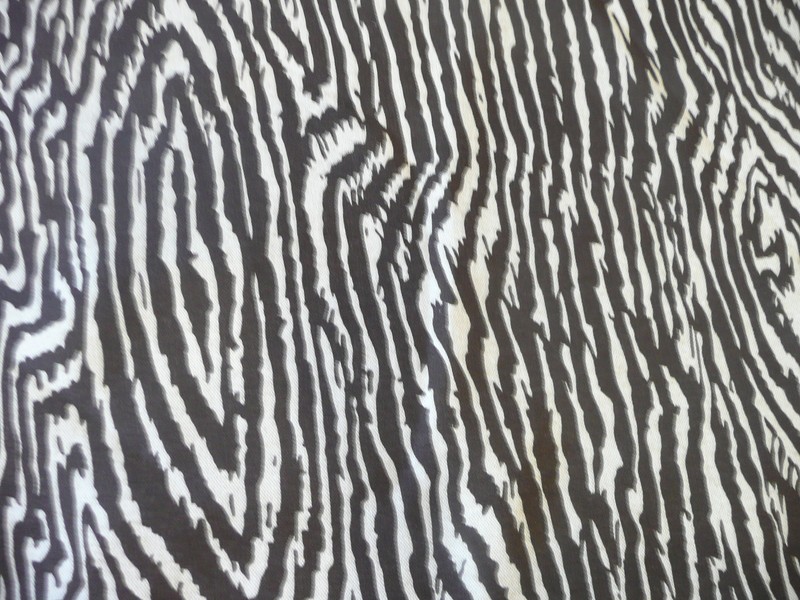 If you don't want to go with the bark…you could always go with the leaves too. That is what I did eventually…