WHO WANTS TO ROLLERSKATE?  I am trying to find out how many adults would be interested in an adults-only night of skating Upstate! Manhattan already has their adult skate fun, let's do it up here!
I am guessing that many of our readers (like me) had their fair share of roller skating birthday parties as a kid. After the McDonald's and Chuck-e-Cheese phases passed (THANK GOD) it moved onto the cooler b-day celebrations at our roller rinks. I grew up in a city in Illinois where we were lucky enough to have multiple roller rinks to spice it up. We didn't just go for b-day parties, we also went to show off your latest moves on the rink floor. Although the smell was somewhat similar to a bowling alley due to the shared public shoe situation, it still had an allure. I had my own rollerskates, as did anyone that was serious. And I was serious. (Well as serious as a seven-year-old could be) I convinced my Mom to buy these babies for me at a garage sale — obviously created and originally worn in the 70's — they were still rad in 1985, and even now in 2012. You can't knock a good thing.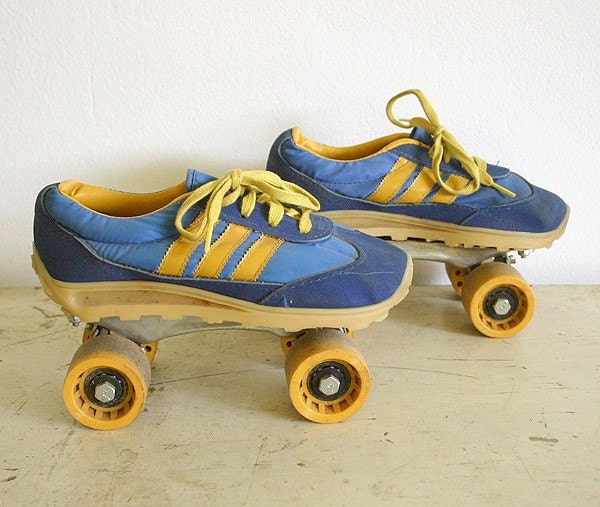 I just had my first Upstate birthday last week and was lucky enough to go to Wood-N-Wheels in Port Ewan with some friends to celebrate. It all came back immediately (the used skate smell, that is). The skating, not so quickly. We had a great time though, and by the end I was making a fool of myself working out my tricks again. It was a real authentic old school roller rink. One of my friends actually used to go here as a kid in the 80's, and it was around before that.  There were a few differences from 1982 to 2012. For instance: Instead of Olivia Newton John's "Physical" playing, it was  Katy Perry's "Teenage Dream", instead of teen guys workin it out trying to impress some chicks, it was one of those dudes all grown up- and now 45 with the same moustache, mullet, and a wolf sweatshirt over a turtleneck tucked into tight denim. (Please no Steve Jobs references)  Instead of mirrors everywhere, there were digital projectors. There were no games like hokey pokey, or slow dancing where they dimmed the lights and put on the disco ball and guys skated backwards.  Instead of crying kids clinging to the wall, they all had these weird clever old people walkers with wheels they skuttled around…all in all it was a fantastic time worth checking out.
So please email me and drop some comments if anyone is interested in pursuing adult skate nights at Wood-N-Wheels in Port Ewan. In the meantime brush up your skills at the following rinks in the area:
Port Ewan, NY — Wood-N-Wheel Family Fun Center- a true old school rink with wood floors, skeeball, and more
Chester, NY —  The Castle Fun Center
Hyde Park, NY — Roller Magic (They also have roller derby's, check out Hudson Valley Horror's Website for the schedule)
Accord, NY –Skatetime 209 — features rollerskating AND skateboarding AND weiner dog events (as in dachshunds). Really.